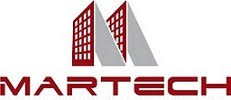 TECHNICAL STUDY COMPANY
---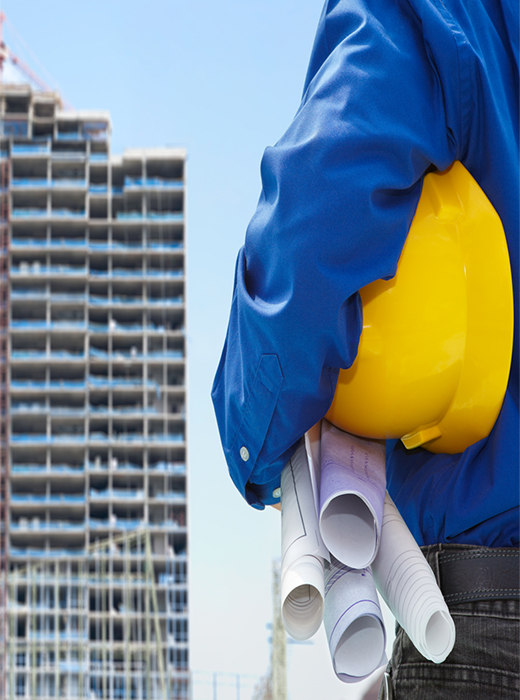 Martech E.E. was founded in 2006 - originally as a Technical Office - by Civil Engineer Alexander Maris and Mechanical Engineer Marko Maris. Before setting up our office, we worked in large construction companies and gained the necessary experience and know-how both in the licensing, construction and operation of industrial and professional buildings, as well as in the design and construction of residential and residential complexes.

We have dealt extensively with Prefabricated Buildings, either from Reinforced Concrete or Steel, and in collaboration with Prefabricated Companies we have completed a number of Industrial Buildings and Residential Buildings in Attica and District. We have also successfully studied and supervised special structures, such as bridges, pillars, metal spans and longitudinal openings.
Our consulting firm is staffed by three civil engineers, one architect and two mechanical engineers, and we have external partners of various specialties. As a result, all the studies required for the issuance of licenses, as well as all kinds of construction and engineering plans, can be completed in our office. Three-dimensional architectural plans and generally specialized studies (Plans and Calculations of Prestressing, Industrial Unit Flow Charts, Environmental Impact Studies, etc.) are also compiled.

We have extensive experience in Planning Law, Licensing of Industries-Crafts (Development Directorate, Environment Directorate), as well as in the implementation of all Regulations (Static, KENAK, Fire Protection, etc.) that govern building studies. We also oversee any kind of construction.

Indicative projects we have dealt with, either as a company or as individual scholars, are: I. Kotsoni AEBE Factory in Nafplio, Campion School Inc Preschool-Elementary-High School-Campion School Inc Pallinios 26 , ERGOSE Railway Bridge in Thriasio, Extension of 3i ABE Factory in Ritsona, PD Factory Papoutsani SA in Ritsona, Olympic Tennis Center Buildings and Benches, TECHNAVA SA Slit Factory, EYS SA Slit Factory, MARMARA THASOU SA AEASITA SA in Oinofita, Georgia Cadbury plant in Avlona, ​​Honey Attica plant in Kryoneri, Petrogiannis Metals SA plant in Kalyvia, Mechanical modernization of the Sklavenitis and Marinopoulos stores throughout Greece, Design and construction of Photovoltaic Stations n - Parks and finally, in collaboration with prefabrication companies, we have studied and supervised dozens of prefabricated houses by applying either the Prefabricated Cell System or the Prefabricated Concrete Wall System.
---
Contact with us
or visit our office at 13 Themidos Street in Kifissia